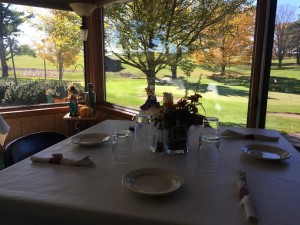 September 22nd Featured Item:
Marinated 6oz. Tenderloin Steak/ Served with 1 pc. Baked Cod w/melted butter, 3 pcs. of Deep Fried or Coconut Shrimp, Choice of Potato & Salad………$17
All Featured Items come with Relish Tray and Bread
Enjoy a Grasshopper for an after dinner drink……$5
Looking forward to the 2017 season which will mark the 70th Year of Dodge Point Country Club! Thanks again to everyone for their continued support!
Dodge Point Country Club offers a full-service bar and restaurant. The bar is open every day, all day. We offer pre-made sandwiches for lunch (the grill is not on for lunch). However, evening dinner in our fine dining area of the club house is available on Friday nights. Be sure to stop out for our Friday night fish fry and Weekly Specials.
Restaurant hours are Friday from 5pm – 9pm.